About Me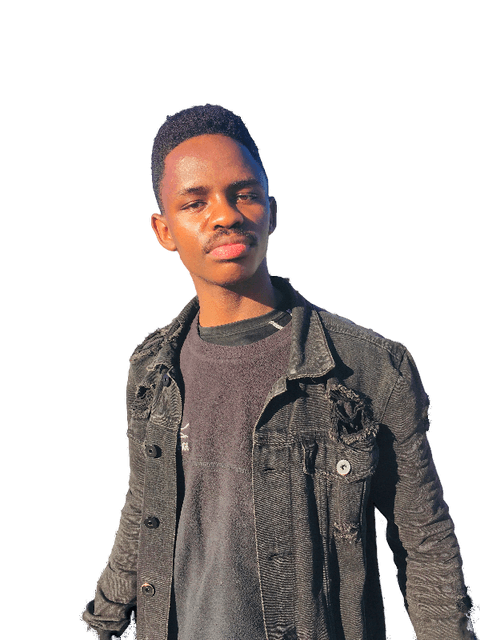 Hi There
I'm an active person who likes to keep myself healthy and fit. I play soccer, rugby and am also an athlete. I like to interact with people, get to know them and most of the times I'd prefer to listen to people rather than being the one talking because I tend to learn from others that way. Growing up surrounded by technology was the best thing that could ever happen to me because it made me question how it was made to play or do what it does. Ever since then my curiosity has grown then my parents bought me a laptop because they saw potential in me. That made me want to know more about computers and the process of making them work and that was when I got introduced to the words coding and programming.
Name:

Mpendulo Khoza

Phone:

+27 69 150 6973

Email:

mpendulokhozamk2@gmail.com

Github:

Mpendulo1

date of birth:

04 Nov 2002

Criminal rec:

No

Driver's Licence:

No
---
Contact Me
Contact Me
Download CV
Download CV
Resume
Education
January 2015 - November 2020
Matric Certificate Sophumelela High School 2020..

Done my high school there, been quite a long ride but it was worth it.I did Mathematics, Physical Sciences and Life Sciences there as my major subjects.
January 2018 - June 2020
Leader's Quest Life Choices
Having someone to teach you about life is a blessing it's self. I was taught how to be a leader in my own way and
how to understand people around me or and who live and who's lives revolve around me.
There I met wonderful mentors Like coach Mkhize and coach Unathi. They are lives changer.
Experience
June 2017 - On Going Program
volunteering
In Phillipi East, there's a community hall where old age people are cooked and served food.
I volunteered because of the skill to cook and the the love to serve old people.
It is an ongoing service where people are given Food.
june 20218
Siyakha Organisation
It is a non-profit organisation that help learners who struggle with school work, so we are there to help.
We focus mainly on tutoring them subjects which they lack on. Mathematics, Physical Sciences, Accounting,
Business and Life Sciences are the top rated subject which we focus mainly on.
My Skills
Every Day is a New Challenge
Adaptability — Being able to adapt on a different environment is a cruitial thing when it comes to work.
I am able to adapt in any type of environment and face no difficulties it any sort because I am fast learner.

Attention to detail — I pay Attention to anything I do or around me so that I can be able to deal with it
according to my best behavior, judging on the situation.

Communication — Able to communicate properly with others is the most important aspect of being around people. I interract with
people, I like being surrounded by them and I learn a lot by just being around them.

Positivity — In whatever situation, I can manage to stay positive because i believe that it is never too late to to do or achieve whatever you want to
achieve
Contact Me
HTML CSS PYTHON DATABASE FLASK JAVASCRIPT
Portfolio
BMI Calculator

Python project, created using tkinter. It calculate your BMI according to your weight and height.

Body Mass Index

Python project, tkinter was used to create this app, but here, It displays your information you entered on the GUI

Contact Form

An HTML and CSS program. for styling and all the body framing.

Project Cards

Created using HTML and CSS. The styling and all the working of making it how it looks. Glassmorphic did most of the work in this program.

Testimonials

Javascript was used in creating the infinite looping of the cards. HTML and CSS did part in styling and perfecting the program.


Timeline

For stying, CSS was used, glassmorphic and some others. The zoom in styling too.


Weather App

GUI created using python, a tkinter app that collect/request a weather for any location of your choice and prints it out for you.


Pokemon Dex

Javascript project, it was used to collect data from an API and displays it on the web. CSS was used for styling and placing things in position
Testimonials
Mpendulo has shown a remarkable development since joining the organisation. He has shown strong passion in front-end development.
Godwin
Head Of Curriculum
You can always rely on him.He is a quiet person, however quick thinking, deligent and responsible.
Ayyoob
student
You can always rely on him.He is a quiet person, however quick thinking, deligent and responsible.
Uthmaan
student
He is an individual that likes to work with people, he puts effort in anything he does.
He has working spirit, full of energy. He's a great person to have around
Zipho
student
Mpendula is a wonderful, down to earth student. He has great communication skills, always focused on solving a problem at hand. Mpendulo has an ability to learn new programming tools quickly and has no problems switching to a different programming tools or languages.
Thapelo Tsotetsi
Lecturer